Around a year and a half ago during my time in bible school, there was a pivotal moment that changed the course of my life. I learned a simple truth that completely transformed my understanding of prayer.
Since that day my prayer life and relationship with God has never been the same. And since then, I began to enjoy God and prayer to such an extent that I became addicted to my time with Him. 

Halfway through my 2nd semester of bible school, I was reading a book titled Experiencing the depths of Jesus Christ, by Jeanne Guyon(I strongly recommend picking it up).
As I was reading, I filled it with highlights and underlines as the information and truth began to change my outlook on the subject of prayer. I was taking it all in, and as I put what the chapters described into actual practice, everything began to change. 

You will make known to me the path of life; In Your presence is fullness of joy; In Your right hand there are pleasures forever.

Psalms 16:11
I remember moments when I would be sitting in class and simply could not wait for the 10-minute break so that I could quickly run upstairs, lock the door, and spend time in prayer.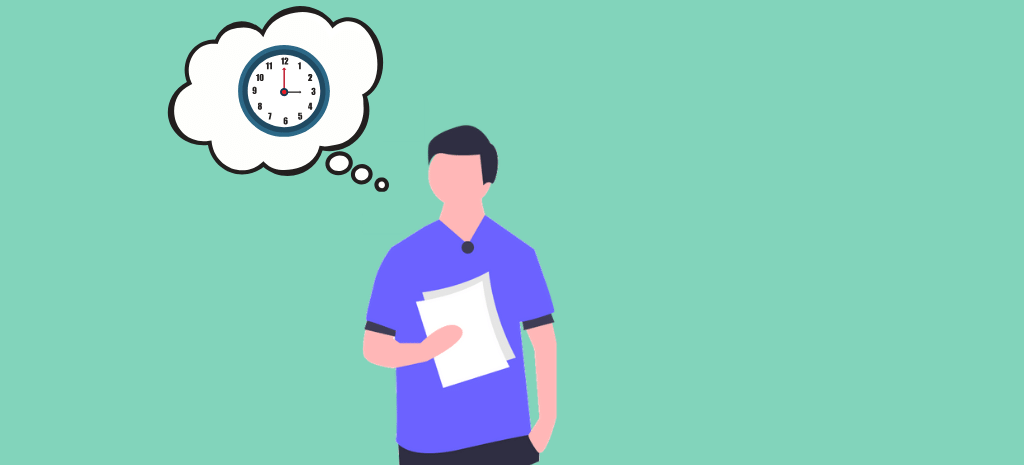 I knew that I would be with and experience God in that time.
There was simply nothing better that life had to offer. It is impossible to explain the experience and incredible satisfaction that comes from the presence of God.
It's as if everything is perfect in that moment.
It is a time of complete satisfaction and freedom from the want of anything else. After such moments, all you will ever really want from then onwards will be God. To be with him is simply incredible. 

The greatest gift of God is himself. And his presence is designed to be the center of a true Christian lifestyle. I simply cannot put into words the incredible significance of this truth. But I can say this, you are not reading this for no reason. And If you are a born again Christian, what I write about here is yours.
Jesus Christ died so that you can enter into the presence of God anytime, anywhere. It is one of the key reasons we have received the Holy Spirit. Take this reality for yourself with faith, it is yours to live.
What I read about and put into practice is stillness and adoration.

Enter His gates with thanksgiving and His courts with praise. Give thanks to Him, bless His name.

Psalm 100:4
When I started to pray in this new way, a prayer of stillness and adoration, it looked like this.

I would find a vacant room where I could be completely alone. I would lock the door, and many times even turn off any lights. This way I would not get distracted by anything in the room.

This will actually be your chief challenge in prayer: overcoming distractions.

Very quickly I want to address the subject of distractions during prayer since the mind likes to naturally 'wander around'.
You can be thinking about God in the first moment of prayer, and then suddenly find yourself thinking about your next week's biology exams in the next. 

Practically, there is a correct and incorrect way to conquer distractions. When a distraction comes, don't try to stop thinking about the distraction, but instead replace it by bringing your attention back to Jesus.

If you try to stop thinking about something it only irritates it and makes it grow in prominence. It's simply how the human brain works.

Also, don't lose heart when your mind keeps getting distracted and wandering off. With time your mind will be less and less susceptible to getting distracted, and staying focused will become gradually easier. 

I also believe this following analogy can help some people:
Picture a boy with a kite. When that boy starts to run, the kite will spiral and struggle to steadily fly. But after some time the kite will catch a good gust of wind and fly without a problem. Eventually, the boy does not even have to move or put forth any effort. He just needs to hold on to the string and enjoy the time. 

It is the same thing with prayer.
As you first start out it might be a little bumpy and you might get distracted a lot. However, as you consistently bring your mind back to Jesus you will eventually come to an awareness of His divine peace.
Soon you will be able to maintain that awareness for a bit longer. Until your brain finally settles down completely and succumbs to thinking only about one thing… Jesus.
At that point, you are just going along for the ride.
His peace and presence becomes everything to you and your entire world becomes centered around Him alone. I am telling you, there is absolutely nothing better than to be in that place.
So how does this work?
Here's how I did it:
I would be in a room alone, sitting in complete silence without saying anything.

Why do I do this? Because I want to eventually say what is actually coming from my heart. And to do that I need to stay in absolute quiet, while completely stilling myself on Him. 
My soul, wait in silence for God only, For my hope is from Him.


Psalm 62:5
My entire purpose at that moment in time is to bring my mind completely onto the reality of Jesus.
It is a turning of your awareness inward. I say it in this way because the spirit of Jesus is always with us, and in us, through the gift of the Holy Spirit.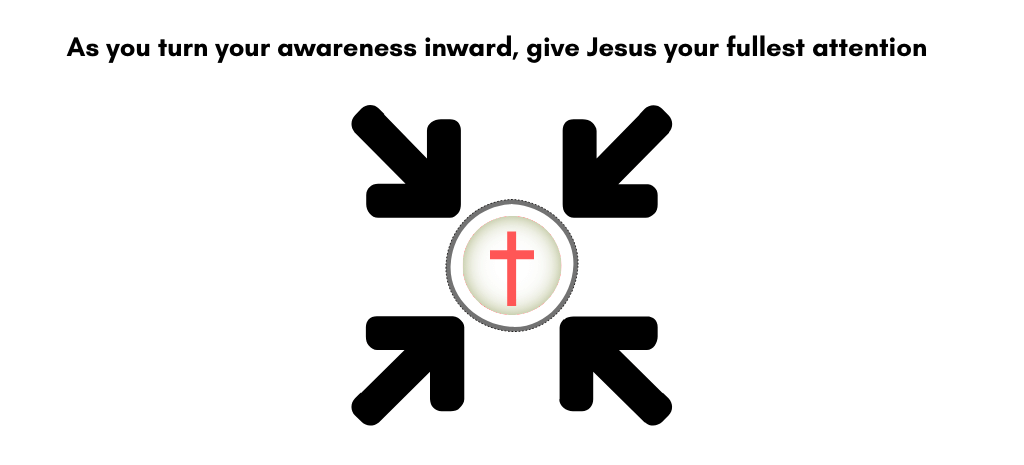 Taking some time to think, I would begin to gather all of my attention on Jesus. I would wait and allow myself to come into an awareness of Him and His fulfilling presence.
This could take a long time, or a very little amount of time. It all depends on how fast your mind laser focuses on the single subject of Jesus. 

Eric Gilmour said it brilliantly, "The reason the presence of God is so rare, is because scattered minds are so common".
With this in mind it is important to realize that if you are not or cannot experience God's presence, It is not because God is putting you through a "dry season," or because you have a hidden sin.
Most of the time it's because your mind is not single-eyed and focused on Jesus alone.
Once I have turned my attention to Jesus and have become aware of His goodness, I begin to worship, praise, and adore him.
After you are in the awareness of His presence, worship becomes natural. I find myself having to even hold back my words of worship at times.
I take in His presence until there is a tangible lessening of that awareness, then I would worship again and enjoy the flood of His presence overtake me again.
It becomes a divine moment of communion with God with a literal transfer of Spirit to my soul and body. It is quite incredible.  
We worship him for who he is, We praise him for what he has done, and we adore him because he is simply incredible.

From a place of stillness, my soul becomes aware of His spirit which had been present all along (Matthew 28:20). It is from this place that true worship comes in the Spirit.

And not just worship, but your spirit can be poured out before God while you are in His presence. If you are going through a hard time, it is God who should be the first person you tell everything to. 

I remember when I would weep before God completely vulnerable before him as different times and events took place in my life. God comforted me by his spirit every time.
My point is:
Say what is actually on your heart because God wants to hear about that too since He is a good father. 
To summarize everything:

1. Find a place where you are free from distractions.
2. Stilling and focusing our mind completely on God results in an awareness of His presence.
3. The exact opposite is also true if your mind is wandering around and thinking about what you planned tomorrow (You will not be able to come into the awareness of God's presence).
4. From that place of awareness, as you are taken up into His presence by the spirit, you will naturally speak words of adoration and praise.
5. His presence is also exactly the place where you can come before God with all your problems and give them to Him as well.  
I want to also say this, it is completely ok to say things like, "God I honestly don't feel like your with me right now." Although that is not true at all, BE REAL WITH GOD.
He will take hold of your outstretched hand and help you out of whatever you are going through. It is His heart to do so.
God be with you! May your personal experience with God grow beyond what you thought possible.